ConCon is the cross-government content conference. A biannual learning festival bringing together colleagues from across government to share good practice, tackle shared challenges, and find new ways to collaborate.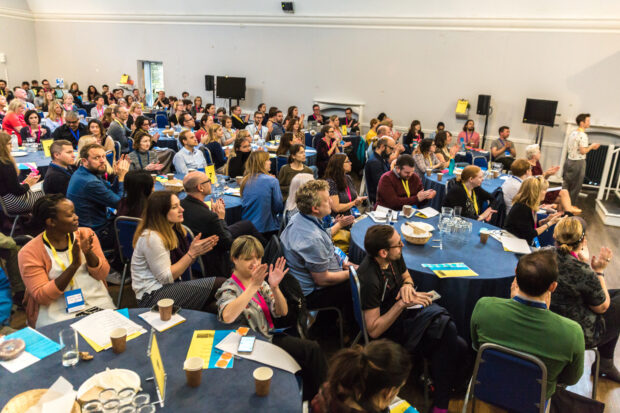 On 11 October 2017, 240 content designers from 56 departments and agencies travelled from 24 locations to come together for ConCon6.
Building a co-designed day
The aims for ConCon6 were created in response to feedback from ConCon5 and to address recurring themes relevant to content designers across government. We wanted to:
clarify and promote the role and skills of content designers using the Digital Data and Technology (DDaT) framework

create new productive relationships across the community

share practical skills and tools people can continue to use

share success stories and exemplars to inspire and excite

increase community involvement in organising and delivering ConCon to 50% cross-government colleagues

co-design the best way to achieve community aims together
The programme for the day was built collaboratively. It featured 29 sessions led by speakers and cross-discipline teams from across government, and showed the breadth of work that digital content teams are developing.
Highlights on the agenda included:
using agile teams to test policy options, from Ministry of Justice (MoJ)

product management tactics for content designers, from GDS and Home Office

problem-solving with design sprints, from HMRC

how content designers can help product teams define focus, from the Department for Work and Pensions (DWP)

assistive technology demo, from GDS and Office for National Statistics

how to reduce jargon, from Ofsted

the translation task that taught us to manage content better, from Department for International Trade
Going beyond the content community
In order to build more productive working relationships, we welcomed policy colleagues from the Department for Exiting the European Union (DExEU), DWP, Treasury, Cabinet Office, and MoJ who were interested to find out more about how good content design can help achieve policy outcomes.
There was the opportunity to take a 1-1 tour with a content designer, and attend a talk from MoJ on successfully creating a collaborative digital and policy team.
Feedback shows that the policy professionals who attended understand how good content can make services more accessible and easier to navigate, and why that is important for engagement.
This was a great talk. I would love to know even more from MoJ about the practicalities of team working. It would have been worth coming earlier to see more of what was going on!

As a result of talking to a content person in anticipation for ConCon, I got a greater awareness, and I'd like to see closer working on areas of crossover. I'll try to encourage this in the team I work in.
Creating an interactive learning experience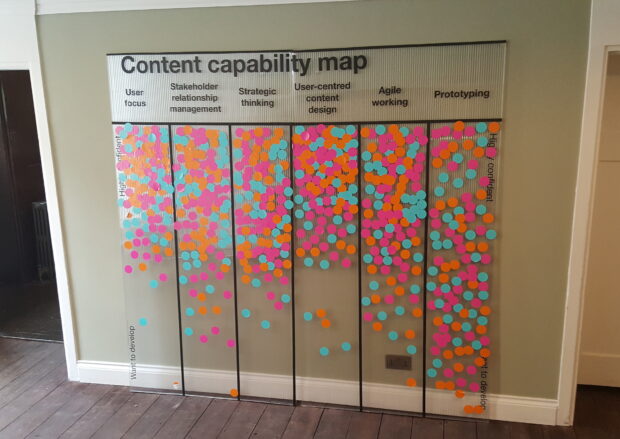 We used the capabilities outlined in the Digital, Data and Technology career framework to create a visual skills map. Participants added stickers to the map to show their level of confidence against each skill. The resulting pattern shows the range of abilities across the community, which points to where we should focus future learning activities for the greatest impact.
A series of framed case studies showed the positive impact of good content design. Examples were drawn from across government and industry, and included the work of 5 departments, alongside household names, such as Airbnb and Shopify.
The intention was to highlight content design as a growing profession inside and outside government, and place the work of civil servants in a wider context of digital innovation.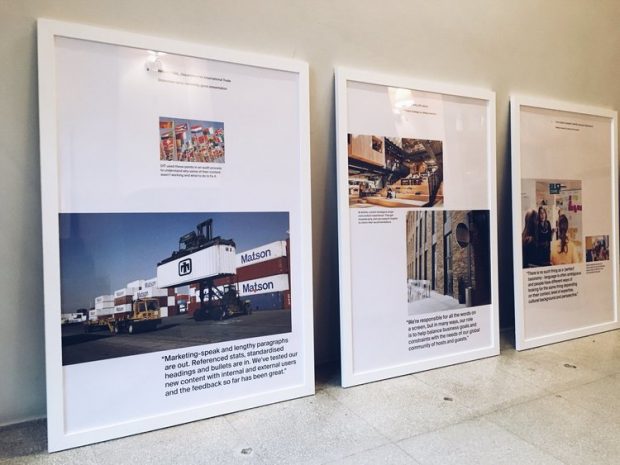 The conversation cards were designed to prompt productive dialogue among cross-government content designers.
Recognising the fact that many people find the process of networking intimidating, the cards were intended to offer a structured and engaging way to initiate a conversation. They were also intended to help draw out different experiences and opinions to increase knowledge flow.
And we attracted a crowd on social media, with 754 tweets and retweets (compared to 408 last year). For highlights, take a look at #ConCon6 on Twitter.
User experience expert Paul Boag ended the day with a rousing talk about the role of content designers in the long game of digital transformation across large organisations.

What impact did ConCon6 have?
Feedback shows that 80% of attendees learned new tools or techniques on the day. And 80% of those will use these immediately in their work.

There were a couple of really good takeaways for me and the team that we will apply to writing content, and also stakeholder management.
74% heard or saw stories that inspired them. Collaboration between content and policy, and the role of content designers in digital transformation were among the top themes.
53% said that they would keep in touch with someone they met on the day.
I met a content designer working on Better Use of Data and we're going to pair up to work on a slide deck for Home Office, who want to know about making decisions with data.
85% of respondents marked the experience as 7 out of 10 or above. 50% gave it 8 out of 10.
One-word feedback was 89% positive and included the following words to describe the experience:
energised

inspired

interesting

engaged

welcomed

hopeful

proud

enthused

collaborative
The things we need to address for next time include:
fairer access to tickets (the two waves of tickets sold out in under 10 minutes)

separate space for breakouts (the noise level in the main hall was too much at times as we had an ambitious timetable)
84 people helped make the day happen either by leading a session to share knowledge, or being part of the organising team. That accounts for one third of the audience making it a highly participatory event.
Trisha Doyle, Head of Content:
I'm delighted to lead the cross-government content community who work incredibly hard on GOV.UK to make things better for users. I'm excited about our next big challenge: helping the community play a central role in building end-to-end services. Our content conferences are one of my favourite days of the year – I get to see some of the best people working in government showing the incredible work they do, making things better for users.
Thank you to everyone who helped make ConCon6 happen.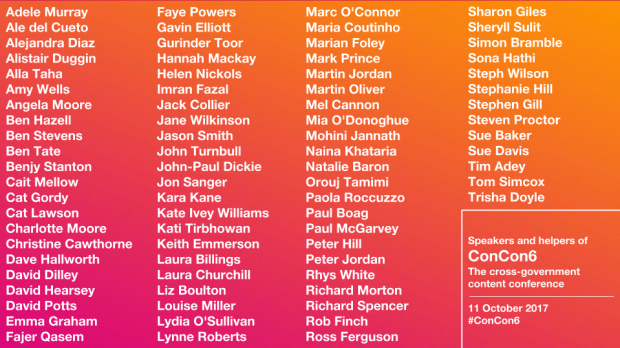 Laura Billings is the Content Community Manager and John-Paul Dickie is the Content Training Assistant at GDS. You can follow Laura and John-Paul on Twitter.