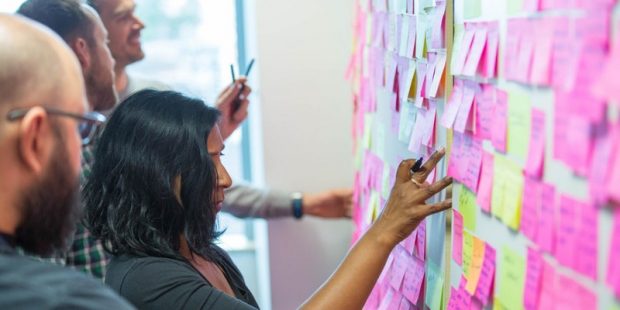 The UK is part of the Working Party of Digital Government Officials, known as E-Leaders. It is a forum within the Organisation for Economic Co-operation and Development (OECD).
The forum enables governments to share experiences and seek solutions to common problems.
Since October last year, I've been leading one of the 'E-Leaders' thematic groups. The focus of the group was 'ICT procurement reform'.
My colleague Chad Bond, Deputy Director, Standards Assurance, supported me. Contributions also came from our counterparts in Australia, New Zealand, Canada and Chile.
There are many practical challenges facing the public sector procurement and contracting. As it moves away from the traditional approach, we want to find solutions.
Why procurement?
We want to realise the vision for a digital government, a Brilliant Civil Service, and to create a vibrant, diverse economy of digital and technology suppliers.
In order for this to happen, we need a step change in public procurement and contracting.
We want to remove as much friction as we can from the procurement and contracting process.
This will attract the right suppliers. By 'right suppliers' I mean people who work in the right ways, with the right products, services and skills. It means we will deliver successful public sector programmes and projects together.
The procurement reform playbook
My thematic group is drafting a playbook for digital and technology procurement reform. It will help public sector organisations to reform their approach, and it will be open source.
We are interested in:
opening up data throughout the procurement and contracting lifecycle

encouraging more modular and agile approaches to contracting

procurement transparency to help tackle corruption and improve value for money

stimulating and accessing a more diverse digital and technology supply base

encouraging more flexible, digital, agile and transparent interactions focused on joint delivery

sharing and reusing platforms and components, and better practices for delivering successful programmes
Practical action: how you can take part
We are running an event in partnership with Crown Commercial Service (CCS), Digital Catapult. It will take place on 11 September.
The event will incorporate some short presentations, followed by hack-style sessions. There's no pre-set agenda; attendees will shape the day.
Similar events are being organised by the other governments contributing to the thematic group. They will take place in their countries around the same date.
We'll talk about our findings to develop the procurement reform playbook.
These types of events have been running in government for some time now. The One Team Government movement held a recent event.  One of its founders, Kit Collingwood-Richardson talks about it in this blog post:
Although talking is vital, we will be defined more by the things we do than the things we say. We will create change by taking small, measured steps every day...We will create chances for passionate reformers to get together, create ideas and take action.
Our event takes the same approach. We will bring together a broad cross-section of the Civil Service, and its digital and technology suppliers.
We want to have an open discussion about making  procurement and contracting more effective for a digital government. We want to talk to:
digital, data and technology policy makers and delivery teams

procurement and commercial policy makers and practitioners

micro, small, medium and large providers of digital and technology services
We want to hear from you. We want to know what's most important to you and the things that aren't working so well. We want to identify how to remove friction from the end-to-end buying and selling process.
Sign up now to attend 'Open procurement for a digital government'.