We recently hosted our first codebar event in our offices at Aviation House, near Holborn.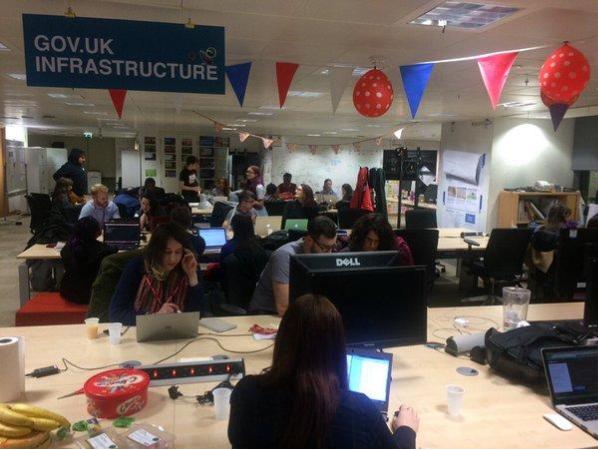 What codebar is all about
Codebar is a tutoring programme that helps women, LGBTQ, and people belonging to underrepresented ethnic groups in tech learn programming in a safe and collaborative environment and expand their career opportunities. Their work was recognised last year by a Points of Light Award delivered by the Prime Minister's office.
During these weekly events, experienced developers volunteer their time to help students go through tutorials or build their own project. This help is invaluable.
My codebar journey
I learned coding from scratch a couple of years ago, and it is very much an emotional roller coaster - when you are able to build something, you feel so empowered, but there will also inevitably be times where you are stuck for hours and that can be quite discouraging if you are by yourself.
Going to a codebar event was my first experience of getting face to face help after going through online tutorials, and it made a world of difference having a real person there to answer my questions and give me tailored advice. It is also a great experience attending as a coach, which is what I do now. Explaining concepts that I have learned quite recently help me consolidate that knowledge, and it feels good to be able to give back when so many experienced developers are still helping me learn.
Our codebar event
No wonder codebar events always have a waiting list, whether you are a student or a coach. At our codebar at GDS event last month, nearly 50 people attended. After having some refreshments and a chat, they listened to a short talk I gave about my 20% project at GDS. Coaches and students were then paired up to go through tutorials or build projects over two hours in a variety of languages: HTML, CSS, Javascript, Ruby, and more.
We received good feedback and we will now be hosting codebar events every two months, with a larger capacity of 70 attendees.
Join the conversation on Twitter, and don't forget to sign up for email alerts.