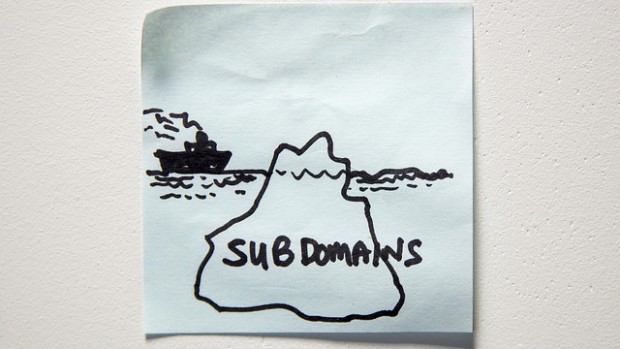 In my previous blog post, It's all about trust - auditing local government domains, I talked about auditing all gov.uk domains belonging to local authorities, the devolved governments and locally related services e.g. fire services, National Park Authorities. It had never been done before and boy, what a job!
I pored over thousands of domains to see if their websites breached our current guidance and were inaccessible, not functional, or leading to a non-government domain (.com or .co.uk addresses, for example). With that big list of domains the next task was to contact the owners.
gov.uk is where it's at
I wrote to domain owners when their websites didn't meet our guidelines and asked them to rectify the problem. The bottom line is to maintain trust in our world-leading website, GOV.UK. Every time a user clicks on a local council website (fleckshire.gov.uk is a made-up example) that takes them to a non-gov.uk domain (fleckshire.com), the recognition and trust of GOV.UK is chipped away.
Is this really a big deal? Well, I'm also currently working with government departments, the big search engines, and our legal team to remove a number of domains/URLs that pretend to be GOV.UK (or the old DirectGov website). These sites dupe users into paying fees for government services that are often free or much cheaper on our official sites, e.g EHIC, passport, driving licence, car tax.
I want to safeguard the public by ensuring all government related services can be found at a gov.uk domain - whether GOV.UK or a local authority one. If a local authority or organisation has a gov.uk domain, they should use it.
Let's keep it simple
Having recently supported a local housing association by helping their residents to gain basic IT skills, it's evident that when it comes to local authority services, users want a very simple user journey. Research by the BBC early last year found 20% of Britain's population lack the basic digital skills required to realise the benefits of the internet. We ought to be making it much easier for them to use online services.
When it comes to local authority websites, users don't care about the name of a campaign. They just want a simple, online presence to pay, report, request, apply, or understand something. Local authorities having multiple websites can confuse users.
This is a prime opportunity to start persuading local authorities to retire old domains and consolidate the different services they offer under their main website. Some gov.uk owners don't realise that defensive registration on gov.uk is not necessary and have a small stockpile of domains (which they've probably owned since the internet began!).
There is no risk of cybersquatting as only public sector bodies can own a gov.uk domain. We'll never allow a non-public sector individual to register with our domain. The savings from closing a domain might be small (a maintenance charge upwards of £40 + VAT every 2 years for each domain, depending on what your registrar wishes to charge you), but every penny counts and so far local authorities have agreed to close around 30.
Naming and registering websites guidelines
In a nutshell, I'd encourage you to familiarise yourselves with the local government: naming and registering websites guidelines, to be confident you still fulfil its requirements.
Our guidelines state:
If after registration the original status of your organisation changes to, for example, charity, voluntary or commercial status, then your eligibility for a gov.uk address ceases. You must inform us …
Some organisations have had a gov.uk domain for years, but are no longer eligible to retain it. We try to accommodate the owners as much as possible where closure of a site is concerned. We've got to maintain trust for the user and by keeping these domains open for long periods when they are found to be ineligible erodes that trust.
If you are concerned that you may be breaching the standards or your status has changed, get in touch with the Naming and Approvals Committee (NAC) via the gov.uk registrar JANET. We'll be happy to help and negotiate a timescale for closure of the name.
Follow GDS on Twitter and don't forget to sign up for email alerts.