We wanted to try something new - sharing the things we've liked over the past week in a blog post. Let us know what you think: @GDSTeam
2014 is the Year of Code - encouraging people across the country to get coding for the first time.
Find out more about how we use github on our technology blog.
The GDS design blog asks: how do people use related links?
If you want to apply for the civil service fast track apprenticeship scheme you have until Wednesday 19th.
The National Archives create a huge variety of podcasts - if you want something interesting to listen to this weekend you can find them here.
We liked this post over on the Vehicle and Operator Services Agency blog about an unlikely cause for squeaky brakes.
New funding has been allocated for new ways to encourage voter registration.
We discovered Hemingway app  to help us make our writing clearer.    

And finally ...
This week we had a visit from HRH The Duke Of York, who came to GDS to find out more about what we do. Among the topics discussed were apprentices, digital government, and getting SMEs involved with digital services. See more images from his visit here.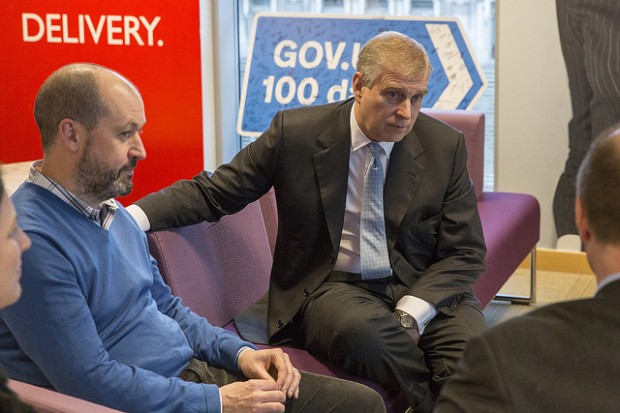 ---
You may also be interested in:

Explore the GDS design principles