A few months ago Ben Terrett, Russell Davies and I were asked to give a brief to Goldsmiths BA Design course. Matt Ward, the programme leader, contacted us to give the students an opportunity to work on a 'real life' brief - something hugely valuable to both them and to us.
Four of the class presented their projects on digital by default and assisted digital to GDS a couple of weeks ago. We wanted to share the results so you can see three totally different takes on the subject.
This comes with a big disclaimer: these are the ideas of some talented design students, not the plans of the government. There are reasons why these ideas might not be appropriate in their current form. But the value for me was in hearing ideas from people who aren't constrained by what might be pragmatic (or palatable) for government!
ELI studio
Izabela Witoszko represented the group ELI studio. They developed a digital alternative to the citizenship test which linked citizenship closely to what people did every day. Their project focused on using people's everyday experiences to bridge the gap between people who are offline and online services.
Their exploratory work involved ideas like porridge that reminded you to pay your tax, community events that brought everyone together to use a service at once, and an X-Factor influenced mass citizenship test.
They settled on a black box (complete with prototype) which collected data on what prospective British citizens did on a daily basis, and compared it to a control group of British citizens.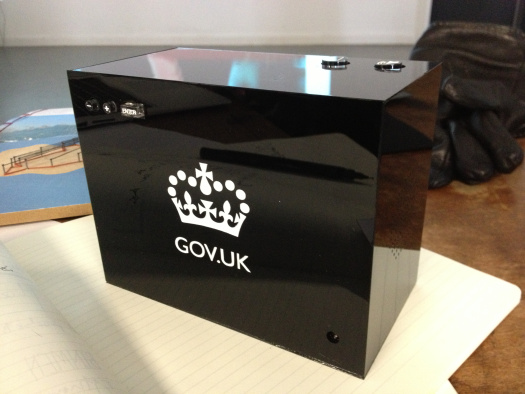 Touch City
Mandy Wu and Tomomi Koseki represented the project Touch City, which used touch to link people who are offline (and indeed anyone) with digital services.
Their concept involved using existing public infrastructure like bus stops and phone booths, RFID and SMS to allow two-way communication between users and services. They - and many of the other groups - made great use of video to demonstrate the projects, and you can find these on Vimeo.
WALK.GOV
Finally, Mariana Prates Fabris spoke on behalf of the WALK.GOV group. They took inspiration from desire paths to map the paths through government services.
WALK.GOV linked the emotional content of the services of registering a birth and registering a still birth to desire paths and the idea of pilgrimage. The end result was the idea of having places people would walk to in public places to access services if they couldn't do them online, complete with a prototype of the 'booth' they would use to access the service. Their preparatory work is well worth spending some time with.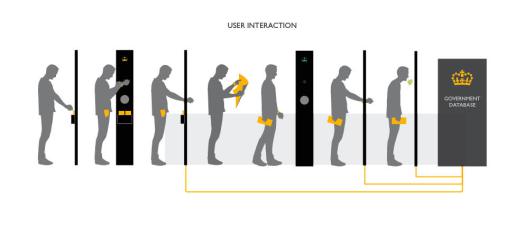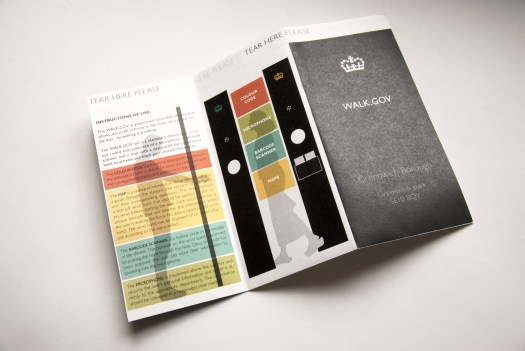 Emotion and users
Something I will take away from these projects is the importance of the emotional content or tone of services and how that affects users' needs. This chimes with how we've structured the Lasting Power of Attorney beta, encouraging users to think seriously about the big decisions they are making when they use the service. It was also a great reminder of the importance of thinking about services in the context of users' everyday lives, rather than as separate things they do with government.
So a big thank you to Matt, Izebela, Mandy, Tomomi, Mariana and all the other students for their inspiring projects!