The Department of Business, Innovation and Skills (BIS) and the Student Loans Company (SLC) team released a new loan application service for part-time students on Wednesday. I wanted to take a minute to congratulate the teams involved, and tell you why we're especially pleased that it passed the ministerial test.
The 2012 Budget statement made a commitment that, from 2014, government services will only go live if the minister responsible can demonstrate that they can use the service themselves.
This week David Willetts, the Minister of State for Universities and Science, spent an hour with the teams at BIS and SLC trying out the new service.
He completed the application process in just 15 minutes, and gave the team some great feedback too.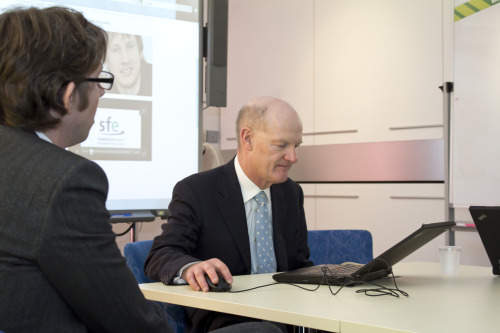 GDS joined the team working with SLC to transform their delivery approach, and it's a real pleasure to have helped them deliver a terrific service that passes important tests like these two years ahead of schedule.
Congratulations are due for the great work by the team at BIS (not forgetting Miles Simpson who looks after SLC) and the folks at SLC (particularly their Chief Information Officer Gordon Simpson and their digital team leader Tom Meade), who have embraced change so quickly.
Thanks also to the GDS team (Lucie, Trish, Jim and Chris) who helped bring the project to life.