Francis Maude, Minister for the Cabinet Office, writes about the release of GOV.UK
The release today of GOV.UK, the new home of government services and information, proves that we can deliver digital public services at a fraction of the price of previous government IT projects. GOV.UK will cost taxpayers up to £70m less per year than the services it replaces, and substantial further savings will  be achieved as more departments and agencies move on to the platform.
Savings are important, of course, but what singles out GOV.UK as unique in government is the fact that it has been created putting its users' needs at its heart, not the needs of government. It has been planned, written, organised and designed around what users need to get done, not around the ways government want them to do it. The build of GOV.UK was guided by this principle at every step, and as a result delivers a service that is simpler, clearer and faster for users. Being built and tested in public meant that we could take the views of real users into account and feed them into successive improved versions.
Today marks the start of a new way of delivering public services digitally. GOV.UK is a platform for future digital innovation. In stark contrast to the way IT has been delivered in government in the past, GOV.UK can rapidly accommodate new standards for development and security, catering to emerging technologies and user requirements quickly and effectively. It has been built the way Amazon built Amazon, and in the way that BA transformed their online business, by being agile, iterative and focused on users. GOV.UK has also been built using open source technology, which means we don't have to pay expensive software licensing costs.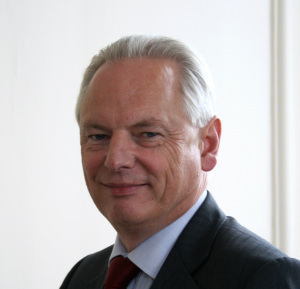 The release of GOV.UK is a key element in the Digital by Default agenda. Digital by Default aims to transform public services online – making them better and cheaper for taxpayers and more effective and efficient for government. This approach was reaffirmed in the Civil Service Reform Plan, which we published in June.  In it we set out a series of practical actions which will help make central government smaller, faster, more unified, more accountable for delivery, more commercially capable and more digital.
In the way it has been built, and will be continue to be updated and improved on the basis of experience and user feedback, GOV.UK is an example of how the Civil Service should keep continuously changing and improving and remain focused on outcomes. The public wants services to be delivered better – and today we are responding with a digital platform that will make services quicker and easier to use, and produce efficiencies for government.
Mike Bracken, head of the Government Digital Service, and his team, who built GOV.UK, are to be congratulated on delivering this key milestone in the Digital by Default agenda – though much remains to be done if we are to achieve the fundamental digital transformation that is required across government. Our plans on this front will be described in more detail in our Digital Strategy, which will be published later this year.
All that's left to say is, go try out GOV.UK and tell us what you think – as many of you already have done while we have been creating it. We look forward to hearing your views.