Our goal is to make GOV.UK the best designed, most accessible Government website to date. To realise this aim we maintain a relentless focus on user need, therefore what browser people use when they access GOV.UK is critically important. It boils down to a simple question; what are we going to support and why?

What does "support" mean?
In simple terms, support means making sure GOV.UK displays correctly and key functions work. The golden rule is that we will test GOV.UK on any browser that has over 2% usage as per the Government's own  guidelines.
Not all browsers will render web pages in the same way, often there is a marked difference between browsers in the way that they handle technologies like cascading style sheets (CSS), HTML and javascript.
We are not trying to make the site pixel perfect, but users must be able to access and use the critical information and features on GOV.UK, regardless of which browser they use. This approach, known as progressive enhancement, means features that rely on the latest browser technologies will fall away for browsers that don't support them without adversely affecting the user experience.
Our thinking on browser support is similar to that of the BBC. To get the most detailed picture and inform our thinking, we analysed data from large traffic sites including Directgov, NHS Choices and the BBC.
The curse of IE6
Anyone familiar with presentations about alpha.gov.uk will have seen some of the design rules we defined at the beginning of the project. One of the more controversial was our decision not to support Microsoft's IE6 browser. There are host of technical reasons why not, not least Microsoft's own marketing campaign to kill off its least loved and now seriously outdated browser. This decision was confirmed by Dave Coplin (below) of Microsoft who recently hosted UKGovCamp 2012.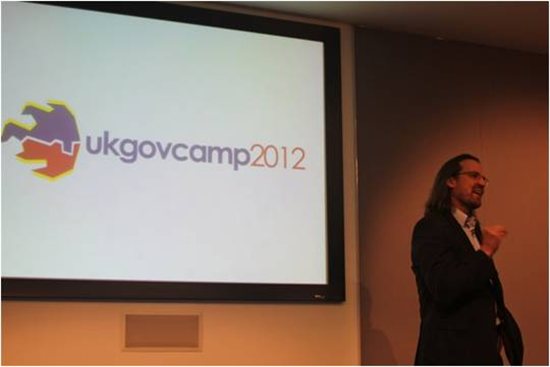 Thankfully, IE6 usage is in freefall, with only 1.4% of overall UK web traffic in December 2011, compared to 2.8% when alpha.gov.uk launched in May 2011. At the moment, only 3% of Directgov visitors use IE6, down from 3.4% three months ago, confirming this rapid downward trend.
Many Government departments and local authorities are still tied to it, which may account for the proportion of Directgov users still using it. We know, for example, that only 2.5% of BBC users had IE6 by autumn 2011.
GOV.UK will function adequately on IE6, although there are likely to be some issues with display. Given the ever decreasing number of people actually using it, we won't be able to dedicate too much development resource to this dying browser as we would rather concentrate our efforts on those browsers and mobile devices which are in the ascendancy.
James Weiner is Front End lead on GOV.UK