The Minister for the Cabinet Office, Francis Maude, has announced a review of the impact of Transparency on Privacy to inform the Government's approach to the release of data as part of the Transparency agenda.
The Review will enable Government to ensure that on-going releases of data are done in a way that provides maximum transparency of data consistent with the appropriate level of privacy protection.
Specifically the Review will:
Support the Government in striking the right balance between transparency and data protection safeguards, and between the interests of wider society and the interests of the individual or corporate body.
Identify the nature of the risk to privacy of the individual posed by transparency of public data, in particular the potential for 'jigsaw' identification.
Advise the Government on practical approaches to take
To achieve this remit, the Minister for the Cabinet Office has asked Dr Kieron O'Hara to lead to the Review.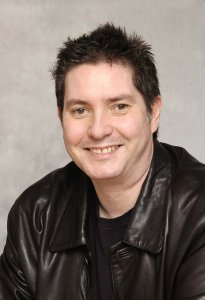 Dr Kieron O'Hara is a Senior Research Fellow in Electronics and Computer Scienceat the University of Southampton and a research fellow of the Web Science Trust. His interests are in the philosophy, sociology and politics of technology, particularly the World Wide Web and the Semantic Web, and the use of technology to support human memory; key themes are trust and privacy. He has had a central involvement in the development of the discipline of web science.
He is the author of several books, including: 'Plato and the Internet' (2002); 'Trust: From Socrates to Spin' (2004); 'inequality.com: Power, Poverty and the Digital Divide' (2006, with David Stevens); and 'The Spy in the Coffee Machine: The End of Privacy As We Know It' (2008, with Nigel Shadbolt), as well as 'A Framework for Web Science' (2006, with Tim Berners-Lee et al), for the journal 'Foundations and Trends in Web Science'. He has also written extensively on British politics and political theory, and is a research fellow for the Centre for Policy Studies. He writes frequently for popular journals and newspapers, has appeared several times on radio and television, and regularly blogs for the British Computer Society and the Centre for Policy Studies.
The Review will be supported by a team based in the Transparency and Digital Engagement unit. Findings from the Review will be published in March 2011 with  a report on interim conclusions due in January.
As the Review progresses we will try to share further details on this blog. Here are the Transparency and Privacy Review Terms of Reference