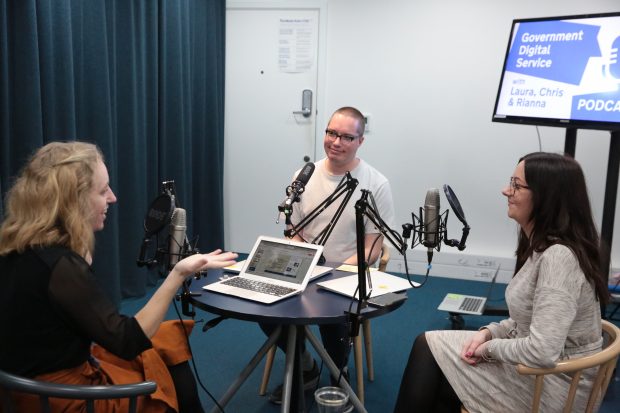 Accessibility has always been part of the Government Digital Service's (GDS) work. GDS founded the cross-government accessibility community and the Head of Accessibility for Government sits at GDS. It's also enshrined in the Government Design Principles: "This is for everyone".
What is new, however, are regulations that mean public sector bodies have a legal duty to make websites and apps accessible. The regulations are called 'The Public Sector Bodies (Websites and Mobile Applications) (No.2) Accessibility Regulations 2018'. They aim to ensure public sector websites and mobile apps are accessible to all users, including those with disabilities.
As monitoring and reporting of these regulations begin this year, the January episode of the Government Digital Service (GDS) podcast focuses on accessibility. Chris Heathcote, Product Manager and Designer, and Rianna Fry, Senior Campaigns Manager, discuss how the regulations make services better for everyone.
Chris heads up the monitoring and reporting function for the regulations and Rianna leads the accessibility campaign. The pair speak to Laura Stevens, Creative Content Producer, about where to find accessibility guidance and what motivates them both to work in this space.