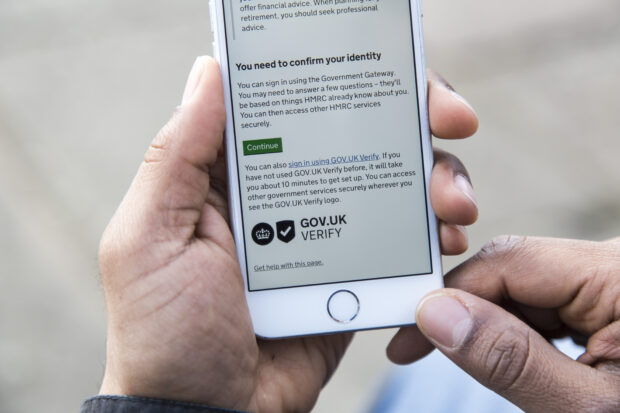 When a tax return is filed online through the Self Assessment service, HM Revenue & Customs (HMRC) need to confirm a user's identity. One way users can prove they are who they say they are online is via the government's identity assurance platform, GOV.UK Verify. The other route is through Government Gateway. 
This year, HMRC saw their highest online Self Assessment peak. This refers to the rush in tax returns that occurs as the deadline of midnight 31 January approaches, usually from the start of the month onwards. 
We prepared for this anticipated demand by working closely with HMRC, learning from previous years and keeping up regular contact. All this work allowed us to help HMRC with their busiest Self Assessment peak and highest number of tax returns made online.
GOV.UK Verify and HMRC
HMRC has used GOV.UK Verify since 2014, and has adopted it for a number of services, including its Personal Tax Account, which the Self Assessment online service is part of. This service helps people manage their taxes, and alongside submitting your tax return, you can control your tax credits and check your state pension. 
HMRC's Personal Tax Account users have the option of using either GOV.UK Verify or Government Gateway to access the service. Although the majority use Gateway, Verify is still playing an important part in helping ensure HMRC customers can choose digital options. 
How GDS and HMRC prepared for January 
Increasingly, people do their tax return online, with users taking advantage of the online deadline being 3 months later than the paper deadline, and the online numbers are growing year on year. 
There was a 7% decrease from people submitting their tax return via the paper route from last year, down to 700,000 submissions. 
Here's how GDS and HMRC worked together to prepare for this year's expected peak.
Early preparation 
Colleagues from both GDS and HMRC, representing Verify and Government Gateway, met in October to begin planning. We looked back over previous years to find ways to improve our service, such as by making sure our processes and procedures were still robust. 
We also organised GDS and HMRC call centres so users could get the advice they needed during a busy and potentially stressful time. 
Changing our online content
We revisited our online content and made changes to make the user pathway as straightforward as possible. For example, we developed our time-out page in response to HMRC's concerns that we needed more relevant information for the page. And, we worked with content designers to refine our GOV.UK content to direct people more clearly to Self Assessment. 
Regular communication throughout 
The most important part of our preparation was maintaining contact between the 2 departments, especially towards the deadline. During the peak, there was daily contact between the teams based all around the country. 
This dialogue helped us spot any potential issue trends coming from calls made to the contact centre. Despite our huge volumes of users, we had a quiet peak in terms of people contacting the centre, in part due to our preparation having a positive impact on user experience. 
Having both GDS and HMRC involved meant that everything could be shared both ways. The teams built up an excellent working relationship and this will help when working towards next year's Self Assessment peak. 
Looking forward to January 2020 
All of this preparation led us to having the most GOV.UK Verify users during a Self Assessment peak. Across all different government services, there are now more than 4 million GOV.UK Verify users. 
We are having monthly meetings with HMRC already to prepare for next January's Self Assessment peak, which is expected to be even higher.
By keeping up regular communication and building on our work this year, we hope January 2020 will see even more GOV.UK Verify users successfully submitting their tax returns online. 
Sign up to get updates whenever we publish a new post on this blog.