A couple of weeks ago, at Manchester TechHub, we held our first digital learning day for the Technology in Business (TiB) Fast Stream; one of the fast stream schemes helping to create digital leaders of the future. The day was the brainchild of Andy Brown, himself a TiB fast streamer, who wanted to share the skills he'd seen in use at GDS.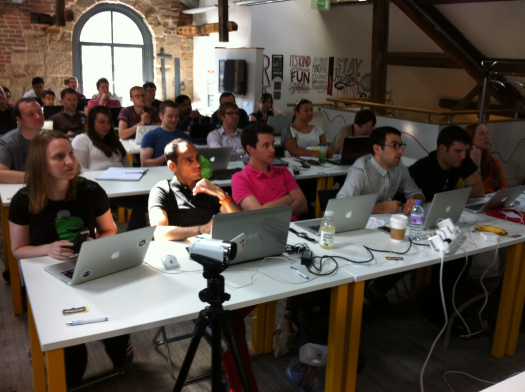 The goal of the day was not to turn these civil servants into programmers, but to introduce them to the principles and building blocks which will make government digital by default.
Along with five of our developers and designers, Andy introduced the fast streamers to some of the basics of building digital services.
Participants learnt a few coding skills before creating a website, adding some interactivity to it and launching an app in the cloud that made use of the GOV.UK search API.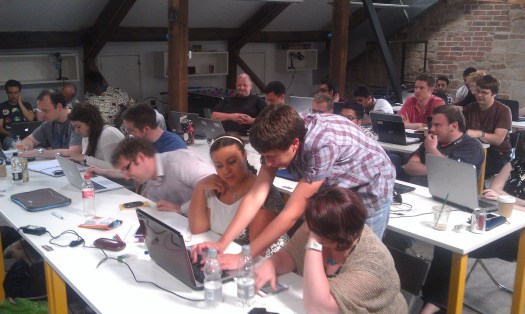 Even since these fast streamers joined government there have been dramatic changes to the digital capability landscape; there are now plans for all school children to learn to code in the new national curriculum.
We hoped the day would help plug that gap for this group of fast streamers. They were encouraged to get a feel for what is possible in a short space of time, and to get a better understanding of the roles of developers and designers.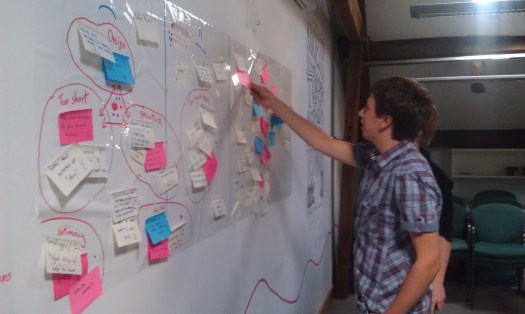 In true GDS spirit we ran the event as an alpha, and even had a quick retrospective at the end to see what improvements we could make to future iterations.
A big thank you to everyone who came along, and to Tom, Jordan, Nick, Amy, Andy and Dave for taking the time to teach us.
Follow Sana on Twitter: @sanakb