We invited members of the cross Government Heads of Digital Engagement network along to GDS to participate in the release of GOV.UK. Nettie Williams (Ministry of Justice), Helen Lewis (HM Treasury) and Ian Strafford (Dept of Work & Pensions) very kindly took up the offer and have contributed the guest post below on their experience: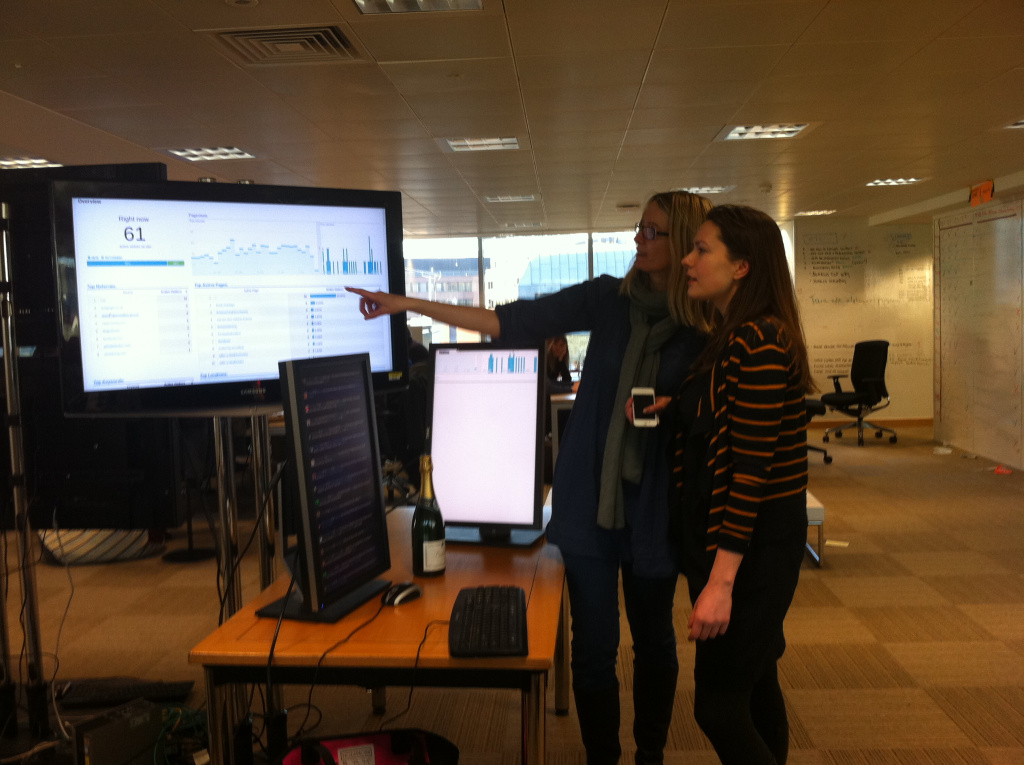 Keen to assist GDS friends and colleagues with all things digitally engaging related to the release of the beta of GOV.UK, we arrived at Aviation House last Wednesday all fired up, having read up on all the twitter buzz en route. The atmosphere was typical of a team who have worked for months on something they felt passionate about but this team was much bigger than others across Whitehall. The give-away signs of a late night release; lots of red eyes, caffeine-cups and energy-boosting mini rolls, were evident but didn't dampen the infectious hum of excitement. Everyone was eagerly tracking the reaction and large screens showed the server logs, Twitterfall, a geo heat map of traffic and Google real-time analytics.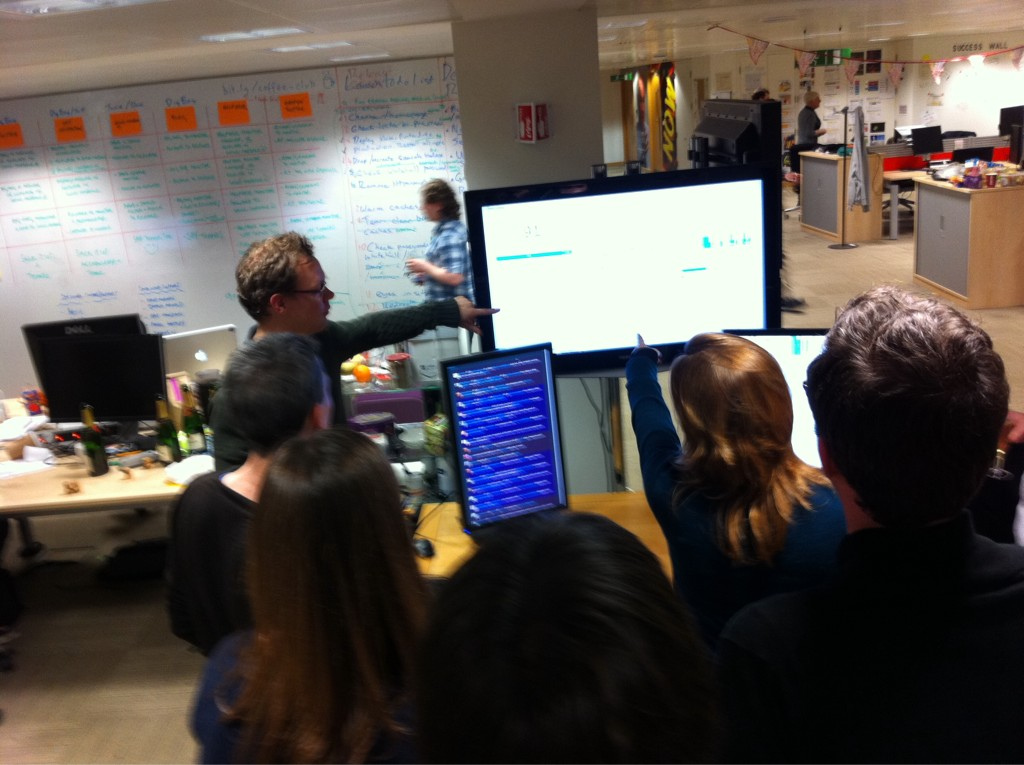 Robustly measuring buzz and its reach and influence is a nascent science but the enlarged engagement team of anywhere between 5 and 10 of us did a pretty thorough job of capturing, and responding to all the digital chatter. A significant proportion of the buzz was congratulatory but what we found intrinsically satisfying was how the negatives and the not-so-constructive comments were handled. We queried aloud, jointly deciding answers and trying to fathom out the more obscure comments. Tweets mentioning design and screen resolution were responded to as quickly as possible with requests for more detail through one of three channels (email, Get satisfaction, Twitter). In some instances developers, designers, usability, content and engagement experts got together in impromptu huddles to work on resolutions and responses. Tweets concerning a welsh language version of the site were charmingly responded to in Welsh by Dafydd Vaughan. The geo heat map depicted that there was little interest in Ireland so out went the tweets to glean the views of Irish friends and colleagues.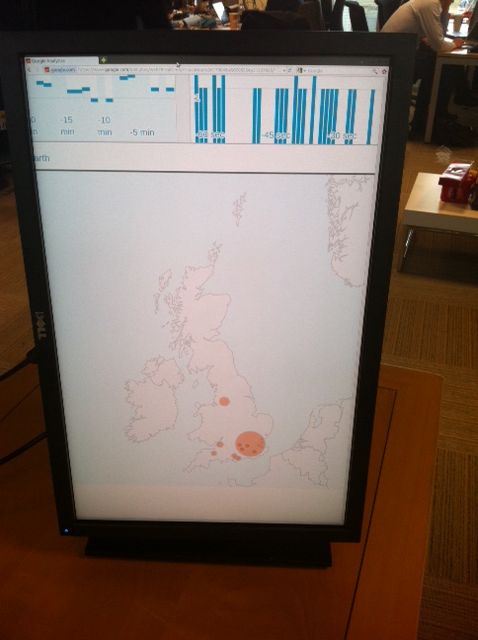 One of the highlights of the day was being able to reply to tweets following an iteration release at 3pm which included  improved user experience for smartphone visitors to the site which a lot of people had been asking for. This was authentic government responsiveness and meaningful engagement in action. Throughout the day news of articles, blog posts and tweets rippled through the office. Volume in the office peaked when news hit that GOV.UK was making waves across the pond and again at 5:30pm during a BBC News interview with Tom Loosemore and Martha Lane Fox. Links and comments and links were noted, debated and even triggered an on-the-fly t-shirt design by Ben Terrett.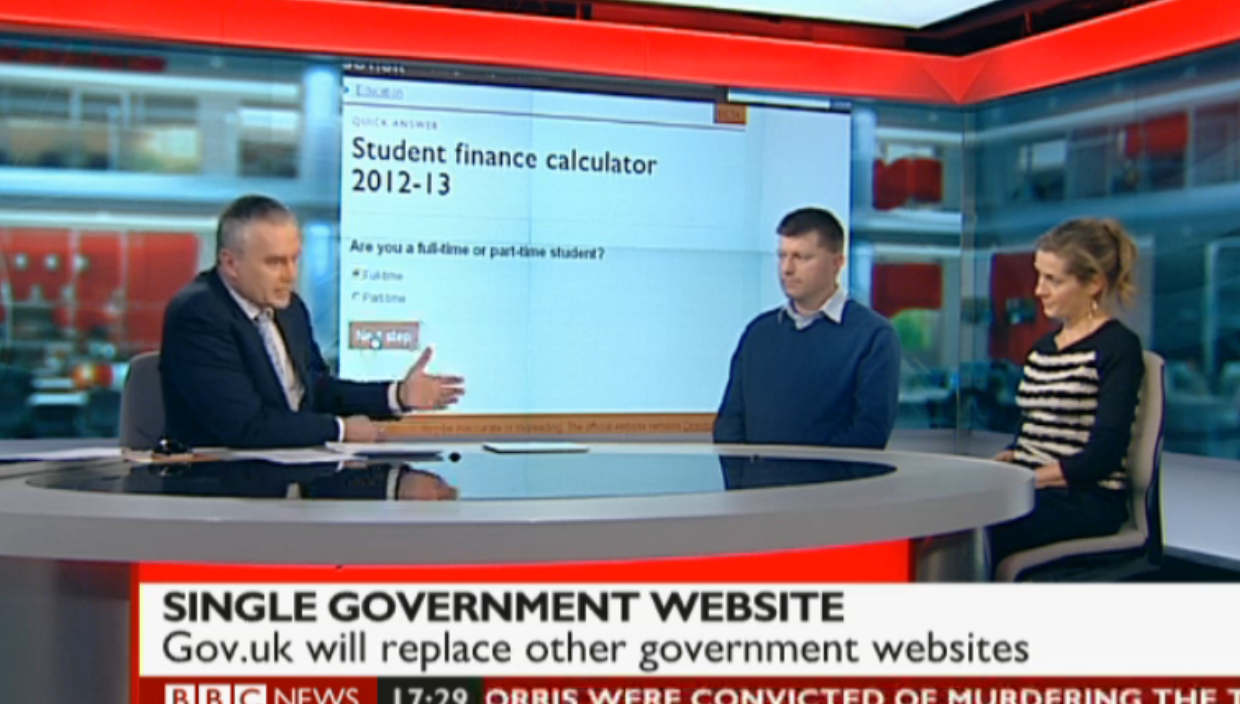 Keen to capture the behind the scenes story we quickly built a timeline of the first 24 hours of GOV.UK which the digital engagement team have continued over on Storyful. It was fantastic to be part of a non-hierarchical team with a strong working ethic, sharp humour, expertise and professionalism. These traits abound elsewhere in government but at GDS they appear to have melded to great effect. We eagerly await the release of the next chapter of the GOV.UK story: the forthcoming Whitehall App beta.