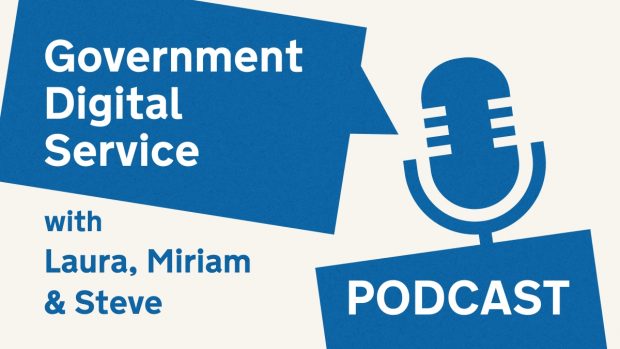 GOV.UK Pay is the government's payment service. It allows service teams across the public sector to take payments quickly, easily and securely. It's used in more than 400 services in around 150 organisations. These services include Basic Disclosure and Barring (DBS) Service check, Vehicle Tax and online passport application payments.
Over the past 12 months or so, the number of services using GOV.UK Pay has more than doubled. In November's episode of the Government Digital Service (GDS) Podcast, Miriam Raines and Steve Messer, both GOV.UK Pay product managers, talk to Creative Content Producer, Laura Stevens, about this growth, the product's features and how it helps teams across the public sector.
We hear from some of these teams during the episode, all who use GOV.UK Pay in a different context:
Haroon Tariq, Delivery Manager for the I Want to Fish Team at the Environment Agency 

Lisa Lowton, Head Functional Lead at the Home Office

David Farqharson, Developer at Surrey County Council
They talk about how GOV.UK Pay works for them with their different user needs and services they provide. 
You can subscribe to the GDS podcast on Apple Music, Spotify and all other major podcast platforms. You can read a transcript of the podcast on Podbean.